"Us Vs Them" on It's Nice That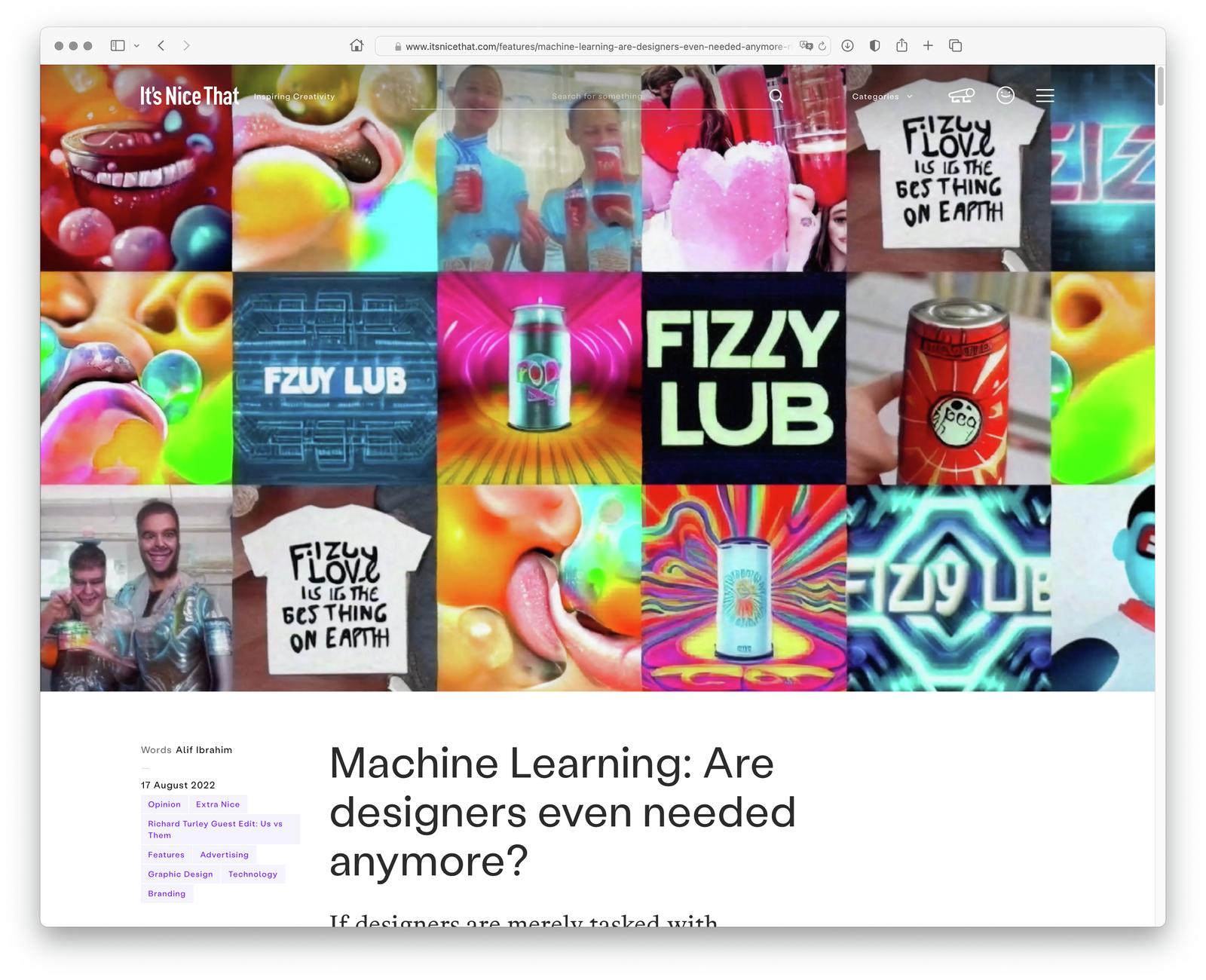 As part of his takeover of It's Nice That in August 2022, Richard Turley's studio Food invited us to take part in a speculative branding project for a fizzy drink, using AI at each step to help with the process. The full writeup is here, and we find it to be an refreshingly clear-eyed (and somewhat tongue in cheek) exploration of how AI can actually be useful to the design process.
We also provided a headline typeface to pull the whole set of articles together: Lovesong, designed by Miguel Reyes after Robert E. Smith's 1942 American classic Brush Script.